#1 MGI -Business Style International Networking Forum
BSIN Leader Talk 2018 and the launch of Real Estate Business Style International Networking Forum networkking with the theme "Application of Technology 4.0 and Strategic Personal Branding in Realtor and Investment" by Nam Huong Corporation, has made a good impression to more than 500 guests – being the President of Vietnam Real Estate Association, Professionals investors and real estate in Vietnam and the world.
#1

MGI WE ARE?
MGI Global MGI GLOBAL Real Estate Joint Stock Company is a professional enterprise in the field of domestic and international real estate consulting, investment, brokerage and marketing, developed on the basis of in-depth understanding of the real estate and legal markets and solid relationships with professional real estate investors in Vietnam and International

See details about MGI http://mgiglobal.vn/
Guests are invited to take pictures on the show red carpet
Vietnamese real estate market in recent years has attracted large resources and investment inbound and abroad. Real estate investors are always looking for ways to bring out the best products and opportunities to the market. In addition to the traditional marketing and sales practices, the real estate industry is adopting the technology and strategy to build a personal brand in the extremely fierce competitive market. Recognizing the potential of this market, the International Business Style Network – BSIN & MGI Real Estate Advisory Network successfully co-hosted the event. The program also provides a new opportunity for Vietnamese and international real estate consultants and investors.
Guests are invited to take pictures of the red carpet of the show
Program with the sponsors
The event was very magnificent thanks to the presence of two speakers: Mr. Tran Ngoc Anh – President of Sales & Marketing Club Vietnam – President of BSIN Investor club, General Director of MGI Global and Ms. Nguyen Thu Huong – Expert in strategic consultant and personal branding – General Director of Nam Huong Corporation – Founder and CEO of International Business Style Networking – BSIN & WLIN – Women Leaders International Networking.
In the context of the event, Mr. Tran Ngoc Anh shared that Technology 4.0 has made a critical impact on many areas, from new materials technology, construction technology to sales technology, and so on. The field that is supposed to be on the sidelines of this technology is the field of consultancy, investment and management of real estate has also been extremely impacted. With case studies of start-ups that have just been established a few years back and with a small number of employees, thanks to the new technology, their revenue is increased equal to or higher than that of old approached companies.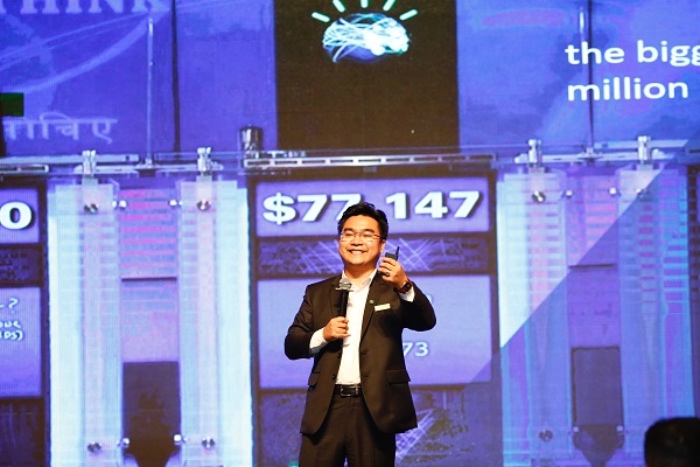 In addition, the application of technology in real estate to help customers to look for their desired real estate without going to their agents: with the available prices, the location of the apartment, the apartment is then well sold out and the whole outlook from the view is well acknowledged … These things have attracted and created the excitement for the guests due to the modern and the convenience that technology has brought. MGI Realtor Network is the first mover in Vietnam in introducing and successfully applying this technology to the real estate market in Vietnam.
However, technology is not all, it's just the need to support our work, the most important thing is still the human, is personal branding. Successful consultants-investors are the people who know building a personal brand to bring exclusive color, not to be mixed with anyone. This increases the trust of clients as well as attracts more potential customers.  But how to build an effective personal brand?  The solution is to share convincingness and liveliness of speaker Nguyen Thu Huong – CEO of Nam Huong Corporation – President of Pro Image Academy. She indicates the reality of the consultation industry and steps for a REAL ESTATE consultant building a unique personal brand, not to be mixed with anyone. Because according to the speaker – Nguyen Thu Huong, it builds trust for the client and become "Top of Mind" whenever any customers have demand for real estate.
The presentation of the two top Real Estate speakers in Vietnam – Consulting – Management and Real Estate Investment and personal brand …received full of applause and support from the guests.
After the share of the two speakers, the event was then moved on to the signing and  launching ceremony of the BSIN Executive Committee has been witnessed over 500 guests attended. The signing ceremony between the Business Style International Networking – BSIN with partners (BSIN Partner)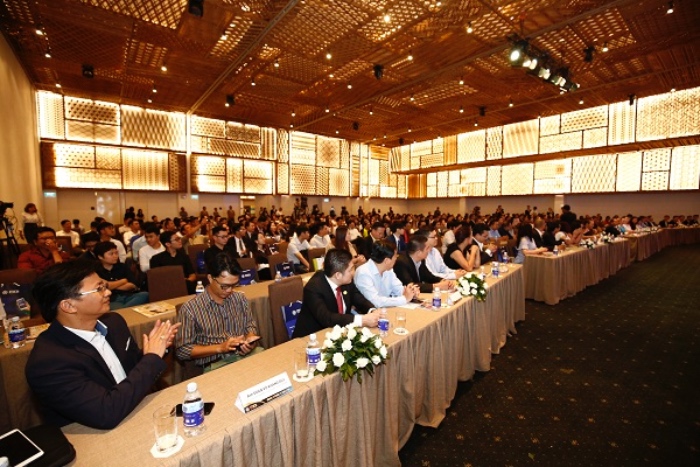 The first is between BSIN and BSIN Investor with a representative – Ms. Nguyen Thu Huong – Founder and Executor of BSIN network and Mr. Tran Ngoc Anh – BSIN Investor Secretary – Chairman's of Sales & Marketing Club in Vietnam – DIRECTOR of MGI Global. BSIN Investor will be a companion to MGI Broker Network and Business Style to create a community, and help the real estate investors to connect, and develop activities in Investment Real Estate.
Next was the signing ceremony between BSIN and BSIN 3C representative Ms. Doan Thi Thanh Nga – Management Consultant IBID Company.  BSIN 3C club was founded with the mission to develop the foreign investors.
BSIN Lifestyle Club, BSIN Startup has also been launched in June in the morning. The representatives signed the cooperation for the two clubs is Mr. Nguyen Tri Dung –Managing Executive Officer of two CLUBS.
Next is the Launched Investment Real Estate networkking and signed with partners. Founder, president of MGI Global, the first Investment Real Estate network and the largest Vietnam, Mr. Tran Ngoc Anh, was signed between the MGI company with partners in nationwide. This is the combination to helps investors in the field of Investment Real Estate development business as well as expand their relationship.
After the launching and signing ceremony, participants and guests have a toast to the success of the event
 #1 MGI – Business Style International Networking Forum #1 MGI -Business Style International

Networking

Forum #1 MGI – Business Style International Networking Forum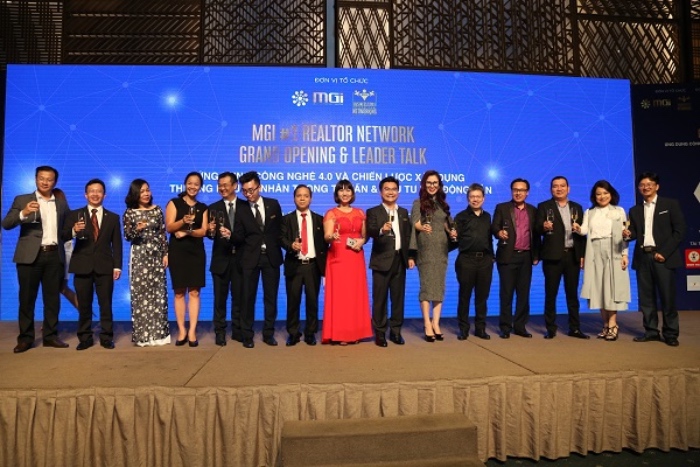 Sponsors:
Gold sponsors: Mr. LAM An Dau -Chairman of Vinh Tien corporation, Nguyen Thi Trang-Director of Saigon Minh Long Company
Other sponsors : Ms. Phan Thi Ngoc Mai- Director of Hoa Tam Viet company, Mr. Yianni Paschalis-Director international trading of Karma Estates ltd company, Ms. Valencia Estates Ceiling Karma-Ceo of international cosmetic Thea Aesthetic Clinic ltd company.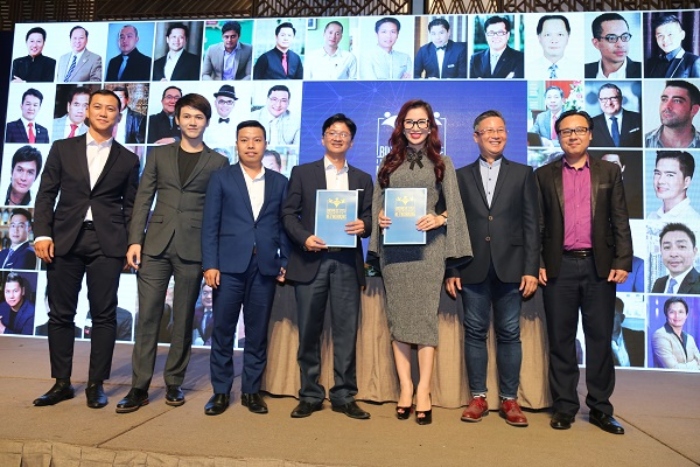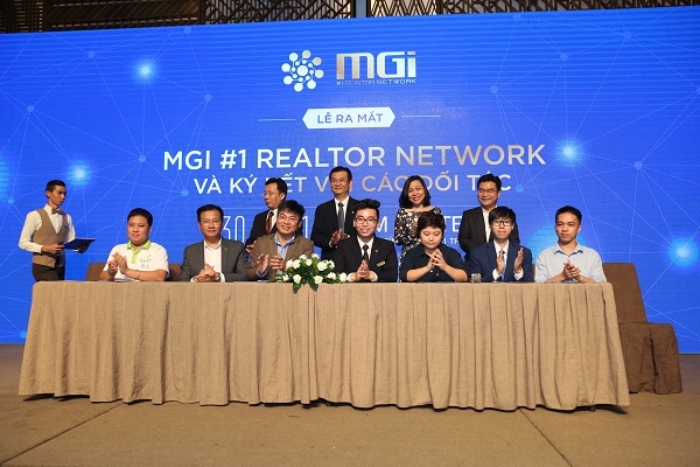 Media sponsors:
Young Media, Young fashion magazine, Truong Son Media, Online shopping, Business Style magazine, Business & Leisure channel, HomeTV channel, HITV channel,  digital entertainment channel, Live Channel, Luxury Land, WLIN, Pro Image, CSMO.